The Best World's Ever?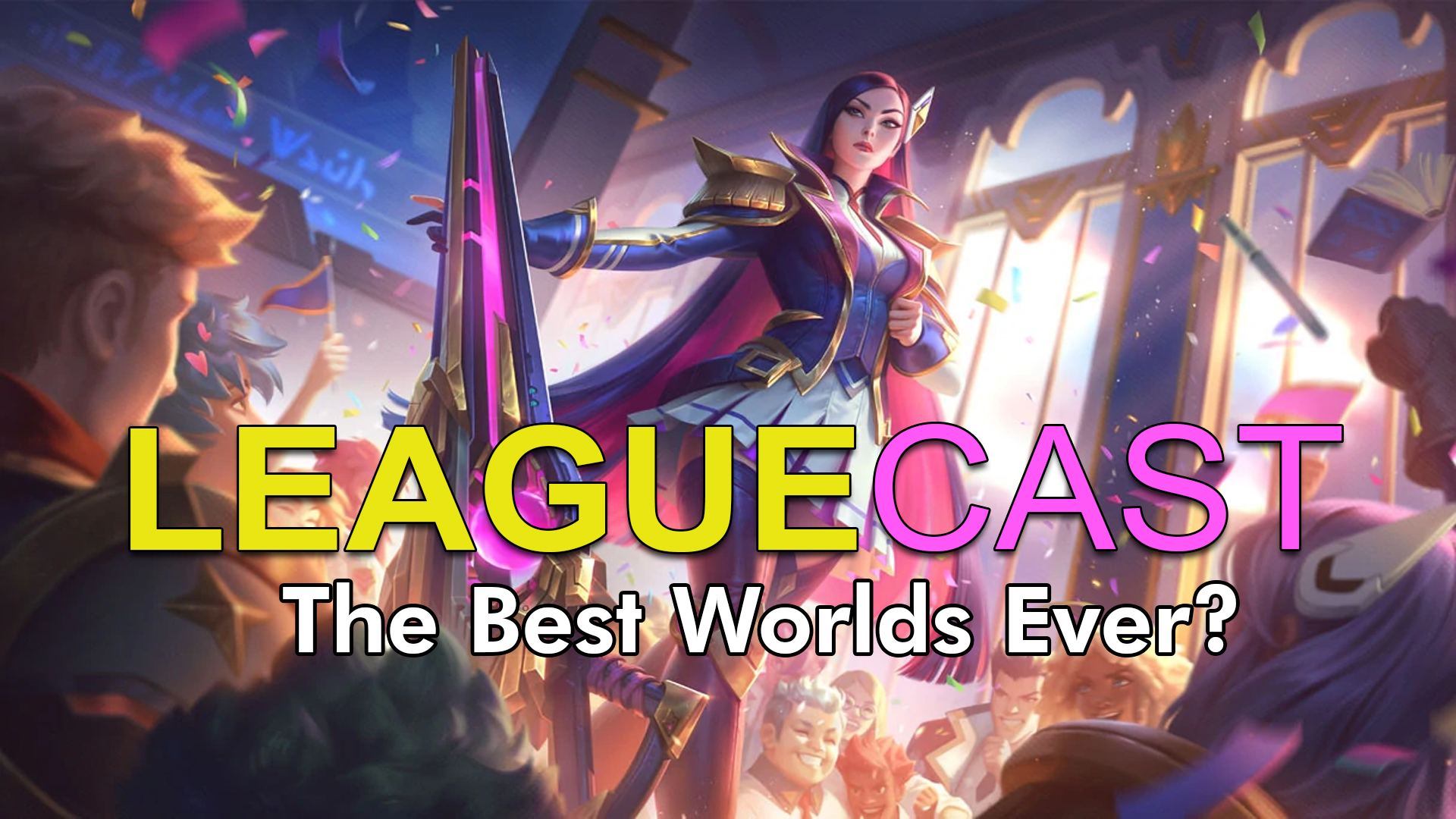 Nick and Aidan talk about SoloQ grinding, Worlds 2022 finals, Ruined King, a new roundtable question, lots of emails and more on episode 560 of Leaguecast!
Grab your EXCLUSIVE NordVPN Deal by going to nordvpn.com/leaguecast to get up a Huge Discount off your NordVPN Plan + 4 months for free! It's completely risk free with Nord's 30 day money-back guarantee!
Check out the NEW League of Legends Audiobook 'Ruination' through Audible. To claim your free audiobook and support Leaguecast visit https://www.audibletrial.com/leaguecast
Email us – mail@leaguecastpodcast.com
Support us – https://www.patreon.com/leaguecast
Tweet us – https://twitter.com/leaguecast
Facebook – https://www.facebook.com/Leaguecast/
Join Our Discord – https://discord.gg/leaguecast 

Visit our Website – https://leaguecastpodcast.com/
Podcast: Play in new window | Download (Duration: 1:06:02 — 53.7MB)